The Reading Teachers Association represents the teachers and nurses employed by the Reading Public Schools. The organization was created to support teachers and nurses in their effort to promote high professional standards and improve the quality of education for all of the children of Reading, Massachusetts.
Visit us on Facebook at https://www.facebook.com/rta4kids/
Follow us on Twitter at https://twitter.com/rta4kids
---

---
---
2018 – 2019 RTA Goals
Community engagement – Make connections with stakeholders and identify opportunities to partner with the community to advocate for the schools our students deserve.
Engage membership – Hold monthly 10-minute meetings in each building to collect member concerns and feedback. Purchase t-shirts for members to wear as a sign of solidarity and invite members to attend monthly board meetings.
Social Media – Maintain a Facebook page to share public information and increase transparency as well as allow members to interact with each other.
Contract – Obtain a fair contract that truly attracts and retains the best teachers to by improving salary and benefits, so both are in line with peer communities.
Updated by the RTA Executive Board on September 11, 2018. 
---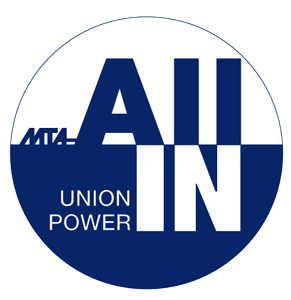 As many of you know, in June the U.S. Supreme Court ruled against the interests of working people in a 5-4 decision in the Janus v. AFSCME case. This case was backed by the Koch [pronounced "Coke"] brothers and others intent on silencing public employees, privatizing public services and dismantling public-sector unions to ensure that the rich and corporate interests pay less in taxes.
Under this decision, public-sector unions may no longer collect a fair-share fee — also called an "agency fee" — from nonmembers for the costs of negotiating and maintaining the bargaining agreement that provides everyone, including them, with wages, benefits and protections.
In many districts including Reading, anti-union groups backed by U.S. Education Secretary Betsy DeVos and right-wing billionaires have already sent e-mails to educators at work trying to persuade us to drop our membership in our local, the MTA and the NEA. These groups have never had our interests at heart, and they do not today: They are trying to weaken the union so that all of us have less of a voice.
One reason for the assault is the strength of the union — of educators and others standing together for the interests of students, public schools and colleges, and communities. The stronger we are, the more they come after us. The more they come after us, the stronger we need to become.
Our response to the unprincipled assaults we are facing is to be All In for one another. We and the MTA are reaching out to members, hearing their concerns and asking them to be more involved in the association.
Membership in our union has always been voluntary. Janus didn't change that. It simply made it possible to benefit from the union without having to contribute to it. We hope that you will stay and help us stand up for ourselves, our students and our schools. If teachers leave the union we will still face the same challenges, but without your help and financial support.
Good Reasons to Belong to Our Union
There are 110,000 good reasons to belong to the MTA — the 110,000 women and men who make up the strongest force for public education in Massachusetts.
Power. A strong union gives us power to negotiate a fair contract and to support pro-public-education initiatives at the local, state and national levels. It makes a huge difference. After unions were gutted in Wisconsin, average pay and benefits for teachers dropped by $10,000 a year in a short span of time.
Support. Locally, we support one another. Your building representative is your first line of defense. At the state level, the MTA has field staff, organizers, lobbyists, education policy experts, communications specialists, trainers and lawyers who support locals and members in many different ways.
Protection. Your union has your back, whether it's through informally working out differences with the administration, organizing, filing a grievance or providing you with legal services and liability insurance.
Financial benefits. Through the MTA and the NEA, union members have access to significant savings on insurance, travel and other products and services, often saving as much money in benefits as their entire dues assessment.
Support for students and communities. Our union works for policies that benefit students, families and the common good — for example, by supporting the $15 minimum wage, quality health insurance, parental leave and workplace health and safety regulations.