The Reading Teachers Association represents the teachers and nurses employed by the Reading Public Schools. The organization was created to support teachers and nurses in their effort to promote high professional standards and improve the quality of education for all of the children of Reading, Massachusetts.
Visit us on Facebook at https://www.facebook.com/rta4kids/
Follow us on Twitter at https://twitter.com/rta4kids
---

What is MTA Summer Conference?
The MTA Summer Conference offers quality union skills and professional development workshops. Participants have the flexibility to tailor their own training experience to their preferences.
Our conference provides a unique opportunity to learn, network, exchange ideas and relax on the campus of UMass Amherst.
Who should attend?
Participants are MTA members who are educators, faculty, professional staff and education support professionals at public schools, universities and colleges across Massachusetts as well as retirees.
When is the MTA Summer Conference?
The 2018 conference kicks off on Sunday, August 5, and runs through Wednesday, August 8.
Don't delay. Sign up today.
---
2017 – 2018 RTA Goals
Member Engagement

Monthly 10 minute meeting held by building representative(s) at each building.

Members wear red and RTA buttons on first Friday of every month.

Community Involvement

Members attend RTA booth at Reading Fall Street Faire.

Members from each building attend school committee meetings.

Social Media

Create a Facebook page and a Twitter account.
Ratified by the RTA Executive Board on August 22, 2017. 
---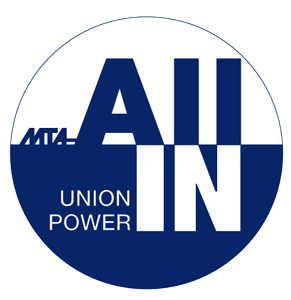 "We have faith that as we take on this attack, we will come out stronger for it."

MTA President Barbara Madeloni on U.S. Supreme Court decision to hear Janus v. AFSCME
"When teachers ask, "why should I be a member of teachers union," you might point out that no teacher, acting alone, can affect the changes we can all affect together. "
– Ira Fader, MTA General Counsel, in regards to the MTA's successful effort to resolve the Retirement Plus issue for thousands of MTA members.
Good Reasons to Belong to MTA
There are 110,000 good reasons to belong to the MTA — the 110,000 women and men who make up the strongest force for public education in Massachusetts.